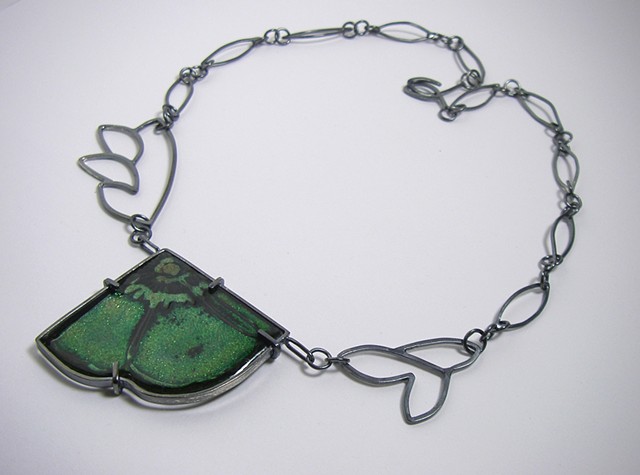 Floral Study #4
Enamel on Copper, Sterling Silver, Oxidized,
Pendant is 2x2 inches, necklace 18inches
2012
Monet once said "I must have flowers, always, always". Works for me. I can`t get enough of this poppy-like motif. The pendant is etched copper, fired with transparent enamel, set in a fabricated setting; the necklace is fabricated and patina'd. Almost as beautiful as the gardens at Giverny.